"Respond to every call that excites your Spirit." —Rumi
We are pleased to offer another collaboration with Atman Yoga this fall (accredited by Yoga Alliance) for an intensive 200hr Energy Evolution Yoga Teacher Training in magical Bali, created with the idea of "perfection in action" or those who aspire to pursue a successful career as yoga teacher or wish to refine and deepen their own physical and spiritual practice.
This program is uniquely designed to help you find your own authentic style in teaching and to awaken the confidence and capacity to guide, inspire and support others in their yogic journey.
Our mission is to support our teachers-to-be in acquiring knowledge, skills, and techniques for a lifelong practice in order to feel the yogic energy evolution for life!
"Yoga allows you to find an inner peace that is not ruffled and riled by the endless stresses and struggles of life."
—BKS Iyengar
PROGRAM DETAILS:
Certification
Upon program completion, students will receive a certificate affiliated with Yoga Alliance. Registration with Yoga Alliance provides a worldwide recognised credential.
Asanas Practice & Analysis
Receive analytical training and guided practice on a variety of asanas and Surya Namaskara. Receive demonstration and instructions for correct physical and energetic alignment according to B.K.S Iyengar. Additionally, learn ways to build yoga sequencing for a class, taking into consideration the different styles of yoga. Our primary instruction is grounded in Hatha and Vinyasa, however other styles of class lessons include Acro Yoga, Tantric Yoga, Partner Yoga, Kundalini Yoga, Yin Yoga, Yin Yang, Yoga Nidra, Ashtanga, Prenatal Yoga, etc.
Pranayama, Meditation & Kriyas
Begin every morning with the amazing techniques of Pranayama and Meditation in order to increase the flow of Prana in our body and to gain the powers of meditation. Practice on the body purification techniques of Sat (six) Kriyas. Pranayama, Meditation and Kriyas are powerful tools to transform the mind and body and supply you with energy throughout the day.
Mudras, Bundhas & Dristis
Practice on effects of prana on mudras, bandhas, and dristis in a holistic way.
Prana in Sanskrit means "primary energy," sometimes translated as "breath" or "vital force," though it is actually something more. Prana has many levels of meaning, from the physical breath to the energy of consciousness itself. Prana is not only the basic life-force, it is the original creative power. It is the master form of all energy working at every level of our being. Indeed, the entire universe is a manifestation of prana.
Mudras in Sanskrit is derived from the root word "Mud," meaning "to be glad or to have a delight in." Mudras are postures that bring delight to the deities and also to the performers, and cause the drava (dissolution) of the mind. However, the term mudra also denotes "seal" because the hand gestures seal the body, thus aiding to fetch joyousness to a large extent. A mudra also represents a spiritual gesture and an energetic seal of validity, which are used in the iconography and spiritual practice of Indian religions. They are the means of controlling the energy in the body and also the symbolic representations of our inner state.
Bandhas in Sanskrit are "locks" which we have in our bodies which help the activation and engagement of muscle fibers, in strategic areas in the body, that support in the toning and lifting of the systems of the body against the natural laws of gravity. It also supports the flow of prana in our energetic bodies in which we're able to guide, strengthen and support our energetic life-force.
Dristi in Sanskrit means "gaze or view". Dristis are used in meditation and yoga postures to deepen the primary movement of the pose, as well as to keep the mind engaged and focused. Each posture has a different dristi that helps support the alignment of the pose, bringing the practitioner to stillness and calmness in the mind and body.
Chanting Mantras
Learn and feel the powerful and penetrating effects of chanting mantras; the words, sounds and vibrations of the ancient Sanskrit language.
The Sanskrit word mantra is derived from the root of man which means "to think," and tra from trai which means "to protect or to free from bondage" or "to free from the mind." Mantras are repetitive sounds used to penetrate the depths of the unconscious mind and adjust the vibration of all aspects of your being. Mantras are vibrated through chanting aloud, mental practice, or by listening to them. The experience of how sound vibrations effect your being is Naad which in Sanskrit means "the essence of sound".
Teaching Methodology
Analysis and discussion on those topics:
Communication skills and the use of language and voice

How to address the specific needs of individuals and special populations

Principles of demonstration, observation, assisting, and correcting

Qualities of a yoga teacher

The student learning process

Teaching style, the overlap between the lineage and teaching styles

Business aspects of teaching yoga (including marketing and legal)

Day Excursion to Ubud
Anatomy
Education on foundational understanding of Western Anatomy and systems with emphasis on skeletal and muscular system. Learn practical association of anatomy on yoga practice with modifications to keep students safe and aware. Additionally, education on Eastern Anatomy of the five Koshas, Nadis and Chakras and the combination of both Western and Eastern anatomy.
Yoga Philosophy
Elaboration on the five Kleshas, the Eight Limbs of Yoga by Patanjali and other key texts of the Yoga Sutras by Patanjali

Importance of a sattvic lifestyle for the yogic evolution and benefits of sadhana

Idea of teaching as a service to the community and especially yoga teaching as a tool for a holistic evolution of the personality

Principles of Ayurveda, the five elements, the three dosas and the six tastes, along with healthy nutrition and healthy eating tips and habits
Practicum
During the final week, each student will be given the chance to offer classes as a teacher. In this stage you will learn how to receive and give feedback, and have the experience of assisting.
DAILY SCHEDULE:
06:30 Meditation, pranayama, chanting mantras and kriya practice

07:30 Asana practice of Hatha/Vinyasa

09:30 Breakfast

11:00 Teaching methodology

12:00 Analysis of asanas and workshop

13:30 Lunch, followed by free time to rest, read, explore, enjoy the beaches, etc.

16:00 Anatomy and philosophy

17:30 Asana practice of different styles of yoga

19:00 Dinner

20:00 Evening activities including Yoga Nidra, spiritual movies or free time
THE LOCATION:
Located in eastern Bali, Bloo Lagoon (https://bloolagoon.com) is a four-star international village that offers elegant eco-friendly villas with easy access to the beach. Set amidst beautifully landscaped gardens, villas at Bloo Lagoon are decorated in a tropical style with thatched roofs, open verandas, comfortable lounging areas and stunning views, giving our guests the truly magical feel of Bali. All villas also feature a separate living room, terrace and kitchen, which are fully furnished with all amenities needed to make our guests feel at home.
In addition to its tropical gardens, ocean breezes and large, calming pool, we provide natural toiletries, hot water, fresh towels, daily cleaning service and balcony. Paradise does exist!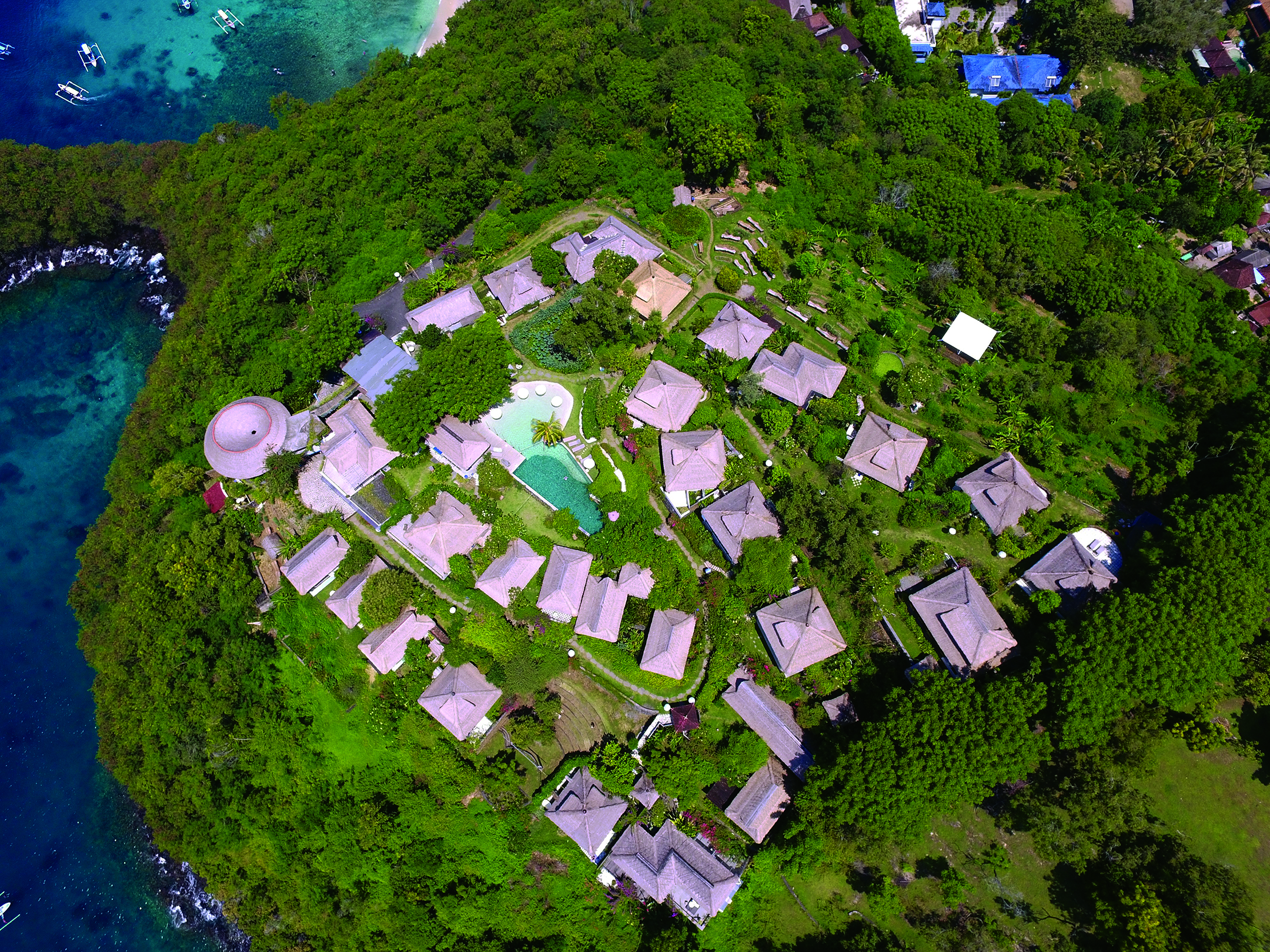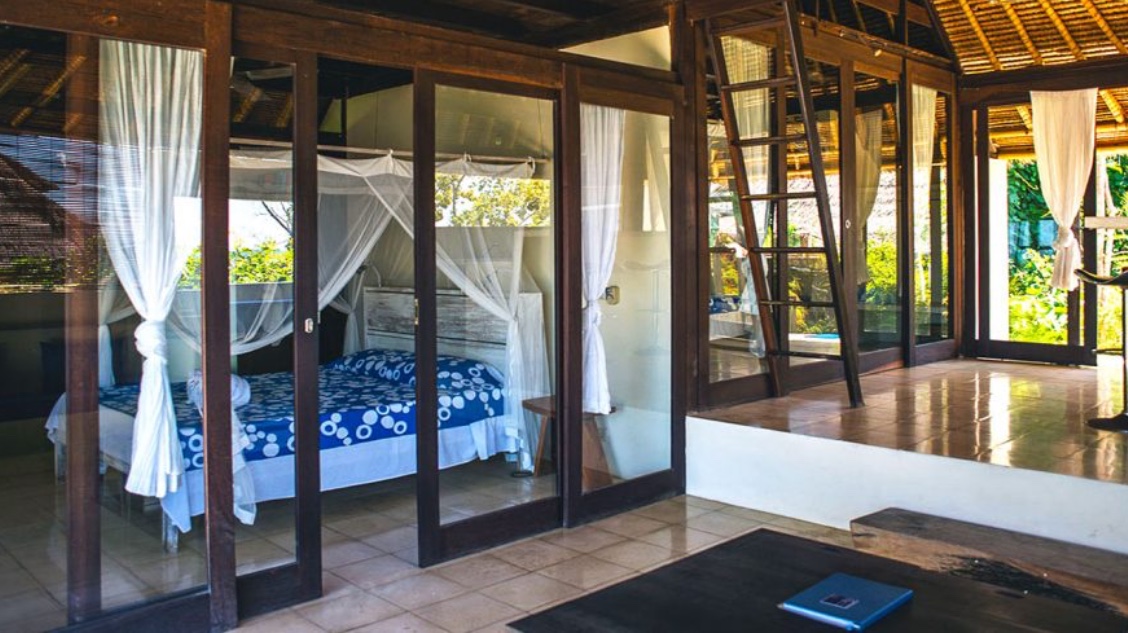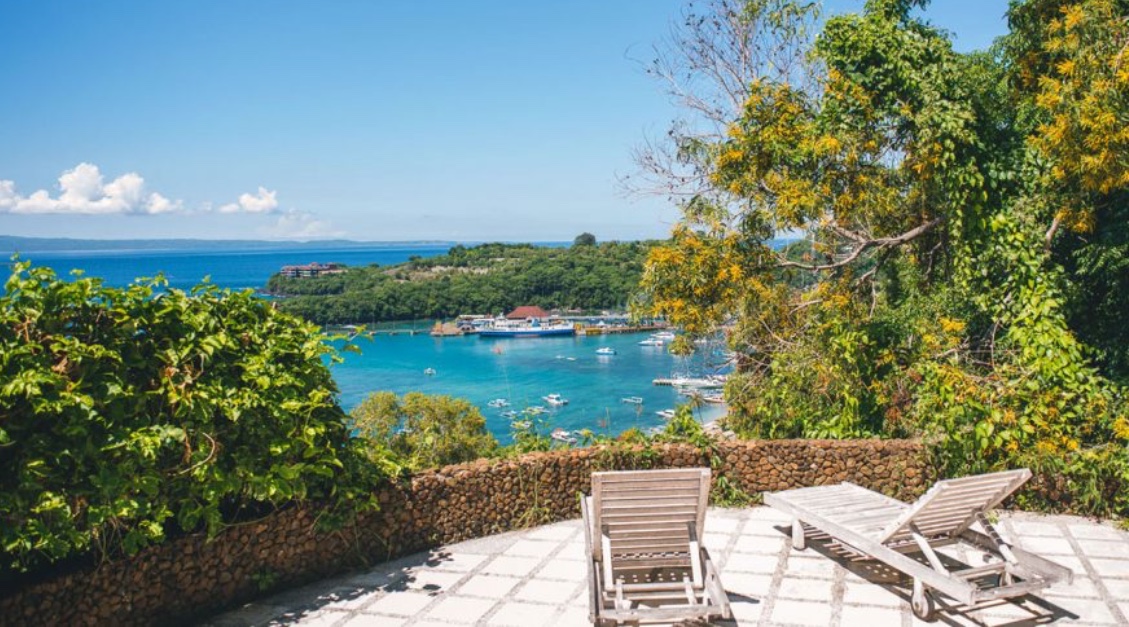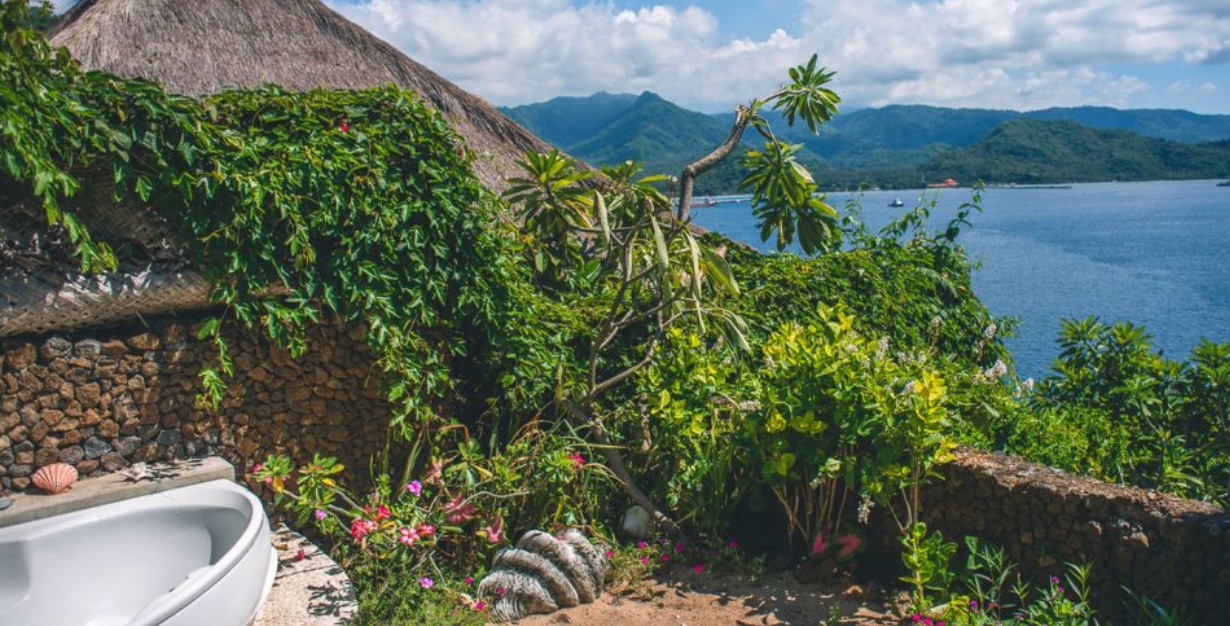 ALL PACKAGES INCLUDE:
21 nights/22 days accommodations at Bloo Lagoon Bali

3 daily vegetarian meals (other dietary restrictions allowed)

Yoga teacher training manuals and course materials

Eligibility to register with Yoga Alliance as 200hr RYT (Registered Yoga Teacher)

Thai Yoga Massage classes

Opening Balinese ceremony at nearby temple

Free wifi in-room and on premises

Unlimited filtered drinking water, tea and Balinese coffee

Day Excursion in Ubud
YOUR INSTRUCTORS:
We are 100% committed to your potential and growth by creating a nurturing and friendly environment for you to feel comfortable, safe and supported. With a combined experience of almost 40 years along the yoga path, Julia, Coralia and Aylan promise to bring their diverse disciplines, unique philosophies and individual expertise to manifest a life-changing experience for those who are truly ready. *See Instructors page for individual bios*
THE INVESTMENT:
Shared Double Room/Shared Villa: $2471 USD

Private Single Room/Shared Villa: $2695 USD

Private Double Room/Shared Villa: $3032 USD